Apply for participation in SAWO - until 30.11 2023 best price conditions!
Global brands, market leaders and companies focused on innovation, growth and lasting business relationships will come to Poznan from 23 to 25 April 2024! Your company cannot be missing in this group - REGISTER TODAY!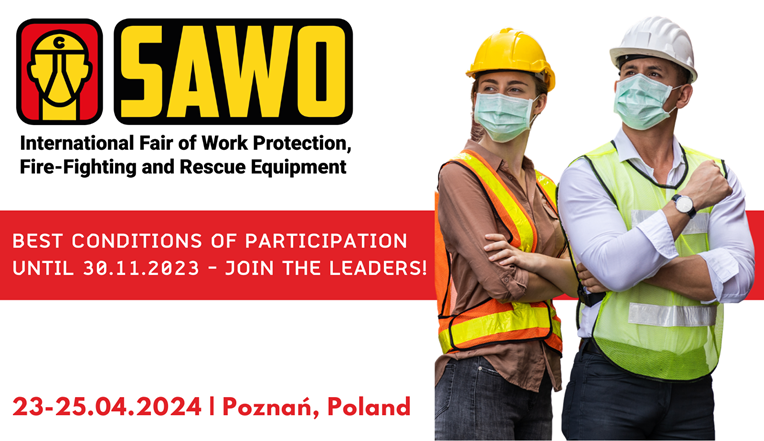 REGISTER FOR SAWO 2024!
The most important three days of the year for the occupational safety and health industry will start on Tuesday, April 23, 2024 and last until Thursday, April 25, 2024. That's when the International Trade Fair of Work Protection, Fire-Fighting and Rescue Equipment will take place in Poznan! Global brands, market leaders, enthusiasts of new technologies and solutions of tomorrow will be racing for the attention of hundreds of visitors from all over the world.
Order a booth by November 30, 2023 and take advantage of the best price offer!

Show why your Company is worth betting on!
Your offer awaits:
heads and employees of health, safety and fire protection services
distributors and traders
specialists in training and services for occupational safety and health
rescue and uniformed services: representatives of professional and volunteer fire departments, police officers
employers
Prepare a stand design today, plan the promotion of your company at SAWO, think about inviting your business partners to SAWO, take care of accommodation, hostesses and catering during the fair or...outsource everything to professionals!

Reserve a booth for your company at the most important trade fair for the occupational safety, fire and rescue industry in Poland and Central and Eastern Europe! Join the creators of the future of the occupational safety and health sector! Apply today! The best prices are valid only until Thursday, November 30, 2023!
In case of any questions, please contact:
e-mail.
dagmara.suprun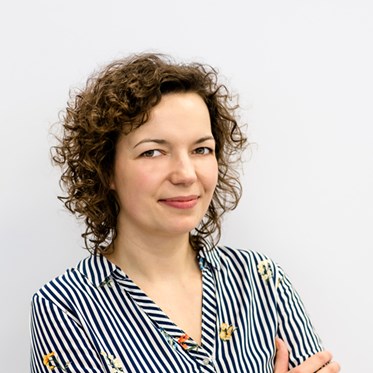 e-mail.
hanna.lisiecka